Halal Herd Share
A real connection with your food.
What is a Halal Herd Share?
---
The Benefit of Knowing​!
A Halal Herd share allows you to honestly know who is on the dinner table when you set down to break bread.
You know the animals of the herds that you support.
You know the farmer, and you know the practice & methods of her operation.
What is offered?
Raw Milk & Dairy
Pastured Eggs
​Nutrient Dense Meat
---
Using Halal practice, holistic organic methods, and sustainable management to humanely raise and harvest our animals.
(We believe these animals have God given rights concerning their care and welfare at every step and stage of their lives.)
It is our true intention to provide the farm herd with ​a high quality of life,
as well as provide a superior product to the herd share owners of the farm.
The animals are raised clean on grass pasture and given hay in the barn during the winter months.
Cows are given a small ration of (soy free, corn free) *Certified Organic feed at milking time along with home grown fodder and minerals.
Ready to say "goodbye" to ​industrial agriculture & start
your new beginning to eating your very own
​ "real" & "clean"
halal meat and dairy?
Powered by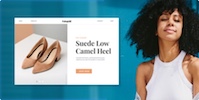 Create your own unique website with customizable templates.